New EU support for access to health care for women and small children in Guinea-Bissau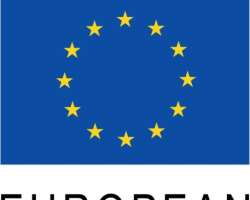 New EU support for access to health care for women and small children in Guinea-Bissau
BRUSSELS, Kingdom of Belgium, July 25, 2013/African Press Organization (APO)/ -- The European Union has decided to finance a new programme to facilitate access to basic health care for pregnant women and children under five in the regions of Biombo, Cacheu, Ohio and Farim in Guinea-Bissau, which between them have a population of approximately 520 000.
The Integrated Mother and Child Health Programme (Programme Intégré de santé Maternelle et Infantile - PIMI), to which the EU is contributing EUR 5.5 million, will make medicines available at rural health centres during a first, 36-month phase. It will also facilitate the daily work of healthcare staff by improving their training and supplying equipment. Since 52% of the population live more than 5 km from a healthcare centre, the programme includes basic healthcare training for members of the most remote village communities so that they can respond to immediate needs, particularly in the case of women and children. Consultation with health professionals and essential medical supplies will also be provided free of charge.
The programme will receive a supplement of a further EUR 2.5 million, provided under a second phase, by the end of the year. The objective of the programme is to enable 80% of the population of these regions, including a large majority of women and children, to see a health officer at least three times a year.
M. Andris Piebalgs, Development Commissioner, said: "Too often, pregnancy and childbirth put the women of Guinea-Bissau at risk, and too many of the country's children suffer the effects of malnutrition and inadequate healthcare. We are committed to achieving the Millennium Development Objectives (MDO), and this new programme is a material manifestation of our commitment to these objectives in Guinea-Bissau. Through better protection for women and children, and better access to health care, the European Union aims to promote real change for current and future generations."
In the regional hospitals of Canchungo and Mansoa, and in some health centres, the delivery rooms and operating theatres where Caesareans are performed will be upgraded and equipped. It is also planned to introduce a payment exemption scheme for certain medical interventions and to set up an ambulance service to supply healthcare to those living more than five kilometres (one hour's walk) from a health centre.
Blood transfusion services will be stepped up and regular blood donations encouraged. Autopsies will be performed in cases of maternal or neonatal deaths to improve risk prevention.
Background
Guinea-Bissau is a vulnerable country. After the armed conflict of 1998/1999, it went through a difficult period, regularly interrupted by coups d'état, which hampered attempted reforms and development. On 12 April 2012 there was another military coup which prevented the second round of the presidential elections being held and plunged the country into instability. The new European support has been designed to take account of the country's fragile state and the need to adapt to the humanitarian emergencies which may occur.
In the context of the ongoing procedure under Article 96 of the Cotonou Agreement (which lays down the consultation procedure and the appropriate measures for issues concerning human rights, democratic principles and the rule of law), institutional cooperation with the Government of Guinea-Bissau has currently been suspended, but direct support to the population and civil society continues. This new programme for improving access to health care will therefore be implemented by UNICEF and non-governmental organisations.
The country's health situation is characterised by persistently high mortality rates, particularly amongst mothers and children. Only 44% of deliveries are performed on appropriate premises and only 31% of children aged under five and living in rural areas receive antibiotics in cases of suspected pneumonia. 20% of rural households are affected by food insecurity. The prices of consultations, medicine and transport are discouragingly high and are often an insurmountable economic barrier to access to basic health care.
For more information:
Website of EuropeAid Development and Cooperation Directorate-General:
http://ec.europa.eu/europeaid/index_en.htm
Website of the European Commissioner for Development, Andris Piebalgs:
http://ec.europa.eu/commission_2010-2014/piebalgs/index_en.htm