FG Okays N22.6bn For Guzape II District Projects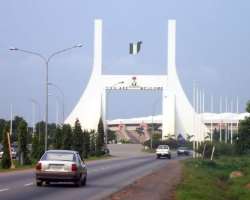 SAN FRANCISCO, July 24, (THEWILL) – The Federal Government on Wednesday okayed the sum of N22.6 billion for Phase II contract of the on-going Guzape Lot II District infrastructure in the Federal Capital Territory (FCT), Abuja.
The contract, awarded to Messrs Gilmor Engineering (Nigeria) Limited, is for the provision of roads and engineering infrastructure to the new layout and diplomatic area . The approval of the contract was one of the decisions reached at the weekly Federal Executive Council (FEC) meeting held on Wednesday at the Presidential Villa, Abuja.
Also at the meeting, the President directed that all contracts variation exceeding 15 percent of the original cost should not be brought to the council.
Minister of FCT, Senator Bala Mohammed, who was flanked by the Information Minister, Mr Labaran Maku, said the approval of the contract followed the presentation of a memo for FEC's approval of the project.
"The areas were laid out and allocated in 2005 to meet the aspirations of members of the National Assembly, well placed Nigerians, diplomatic missions and some members of the general public," the Minister said.
Usman said the project expected to be completed within three months would generate 600 jobs .
Also speaking at the briefing, Information Minister, Maku, said the President "frowned at a situation in which sometimes augmentation or variations of contracts end up being higher than the original contracts awarded."
According to him. "Mr President believes that if Ministries, Departments and Agencies (MDAs) do their jobs thoroughly through proper planning and of course cost evaluation before award, the incidence of half valuation of contracts will be avoided."
The president, according to Maku, also directed the Bureau for Public Procurement (BPP) to drop any application for valuation of contracts in excess of 15 percent of the original cost." He said President Jonathan insisted that "ministers and agencies of government must ensure that in awarding contract, there should be verification of the actual workload that is expected as well as proper valuation of projects so that. we will not continue with his pattern of variation of contracts that sometimes go so high as 100 percent of the original contract awarded."
According to him, "So it is expected that all agencies of government in the process of giving awards for contracts must make sure that they are thorough in the pre-plan for those projects and also ensure that the costing is professional to avoid variations that go very high and leave cost to the government."