High Representative Catherine Ashton appoints new Heads of Delegation to Ethiopia and to Rwanda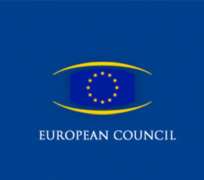 BRUSSELS, Kingdom of Belgium, July 24, 2013/African Press Organization (APO)/ -- Catherine Ashton, High Representative of the European Union for Foreign Affairs and Security Policy/Vice President of the Commission, announced today the appointment of two new Heads of Delegation.
Chantal Hebberecht has been appointed Head of the EU Delegation to Ethiopia. Currently the
Head of Delegation to Kyrgyzstan, she previously worked as Head of Unit for the Peace Facility in the Commission, and has a particular background on food security issues.
Michael Ryan has been appointed Head of the EU Delegation to Rwanda. Currently Acting Head of Delegation to Syria, based in Brussels, he was previously Head of the Political Section in the Delegation to Egypt. He has spent much of his career in Delegations in the Middle East.
High Representative Catherine Ashton said: "I am delighted to announce the appointment of these excellent candidates to key jobs in the EEAS. Their talent and expertise are significant assets for the EU's external action and I look forward to working with them in their new roles".
NB: To complete appointments as Head of Delegation, an accreditation request for a new Head of Delegation is sent to the host country. The selected candidate may take up duty only once accreditation of the host country has been granted and a number of administrative formalities have been completed.
For more information:
The EU's relations with both these countries: http://www.eeas.europa.eu/countries/index_en.htm