Dell Shareholders Convene Again To Vote On Founder's Buyout Offer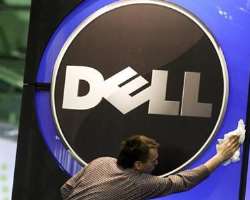 Dell Inc shareholders converge on Texas on Wednesday to vote on CEO Michael Dell's $24.4 billion buyout offer for the company after a previous meeting was pushed back a week in the hope of convincing dubious investors to accept the deal.
A meeting called last week at Dell's headquarters on the outskirts of Austin was adjourned within minutes after the company founder and his private equity partner, Silver Lake, failed to secure enough votes to take the No.3 PC maker private.
Unless it is postponed again, Wednesday's vote could decide the fate of the struggling company. Founder Michael Dell wants to take it private, arguing that a painful restructuring can best be performed away from Wall Street's scrutiny.
In the week leading up to Wednesday's meeting, Michael Dell, his advisers and proxy solicitors reached out to investors big and small to secure whatever votes they could get, according to investors who have knowledge of the meetings and calls.
A crucial player was T.Rowe Price - a major shareholder with some 71 million shares according to latest public filings - which remained opposed, even as other institutional investors such as BlackRock, State Street and Vanguard switched sides at the last minute.
One Dell shareholder told Reuters many investors feel the current offer of $13.65 a share is inadequate, but are leery of waiting for another buyer given the company's rapidly deteriorating prospects, or of letting the stock tank if the deal falls through.
It is "the best of all evils," the source said on condition of anonymity.
A ROCK, AND A HARD PLACE
Investors remain divided over Dell's prospects. Some are ready to cash out of a company increasingly vulnerable to a crumbling PC market. The company created by Dell in his dorm room in 1984, and which rapidly grew into a global market leader renowned for innovation, is a now shadow of its former self.
Others, led by billionaire Carl Icahn and Southeastern Asset Management, are convinced the company can transform itself into a dominant provider of business computing services.
In a last-ditch attempt to torpedo Michael Dell, Icahn and Southeastern called a special board committee that was set up to consider the his buyout offer "unconscionable," saying it would cut off shareholders from the company's future. Icahn also accused the company of resorting to "scare tactics" by disclosing bad news and dismal forecasts. Dell reported a 79 percent drop in profit in its latest quarterly report.
However, one source close to the buyout group warned that Dell shares would tank if the deal falls through.
"The longer there is uncertainty, the worse it is for shareholders," said the source, who ask not to be named because he was not authorized to speak with the media.
REUTERS