Jonathan- Amechi Face-Off And A Vote For David Cameron And British Re-Colonization Of Nigeria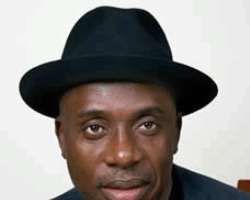 Rivers State Governor, Rt. Hon Chibuike Rotimi Amaechi
President Jonathan and Governor Amechi have been dancing shamelessly on Nigeria's political space that a vote for David Cameron and British Re-colonization of Nigeria is very expedient if the African Giant can survive. Rivers State Governor Rotimi Amechi had so far managed to defeated the gang-up against his political ambitions including President Jonathan, his wife Patience, Minister of Education and Rivers state gubernatorial aspirant Nyemson Wike, Chairman of PDP Governors forum, Godswill Akpabio and factional chairman of Nigeria Governors Forum(NGF), Jonah Jang.
The venom with which president Jonathan and his praise singers and 2015 strategists pounced on Rotimi Amechi over the latter's perceived Vice Presidential ambition is at best, before God and sane mortal, a dance of shame capable of derailing the nation's democracy. Rotimi Amechi has the right to aspire to be the President, Vice President, Senate President, Speaker of House of Representatives or even aspire to be the General Overseer of Omega Fire Ministries. It is only if Amechi goes to Bayelsa, Cross River or Kogi State to aspire as governor, then someone can question whether he has lived the constitutionally stipulated number of years in the place to warrant a vote.
Therefore, any sane Nigerian that supports Jonathan and his sycophants' attempt to muscle Amechi's ambitions is indirectly fighting democracy in Nigeria and Africa and teaching the younger generation that 'might is right'.
Rotimi Amechi has his drawbacks, as Chairman of Nigeria Governors Forum he supervised the liquidation and sharing of billions of dollars of Nigeria's foreign reserve to 36 State Governors under the approval of President Jonathan despite protestations from Finance Minister Okonjo Iwuala. Despite this drawback, this man is the first governor in Nigeria to refuse negotiations with militants, cultists, militiamen and armed criminal groups in Rivers state at a time pampering militia groups became a popular state policy in Nigeria. In terms of infrastructure, Amechi had taken Rivers State to another level, with investments evenly distributed. The cost at which he did them, I cannot explain because I don't have the figures. This man had not shied away from voicing his views on national matters like Fashola and Babangida Aliyu, his counterparts in Lagos and Niger States respectively.
Amechi is a staunch follower of Apostle Johnson Suleiman of Omega Fire Ministries, Auchi. He also goes to Catholic and Anglican churches and has continued to get substantial support from their bishops and clergymen who have refused to abandon him in his travails.
I heard about Amechi's vice presidential ambition from close sources in 2012 and I quickly dismissed my source, telling him that if Amechi is the one contesting, I wouldn't mind him to Jonathan but if he is to pair with Lamido, I would rather stick with Jonathan. There is no doubt that Obasanjo was prompting a Lamido-Amechi ticket to challenge a Jonathan-Sambo ticket. Obasanjo has right to prop up anybody he wishes to challenge Jonathan. I can prop up a Bishop Chukwuma-Sultan Saad Abubakar ticket for 2015. I can even prop up a Ralph Uwazurike-Ganiyu Adams ticket. Mrs Ngozi Okonjo Iwuala-Hajia Ruggayyatu El Rufai all women ticket is not a bad idea. Genevieve Nnaji-Omotola ticket is worth trying while Buba-Galadima-Stephen Keshi ticket is not bad for Nigerian idea either- who says these people cannot govern Nigeria if the masses says so.
Goodluck Jonathan and his wife do not have any constitutional or moral right to limit the wide range of choices Nigerians has come 2015. In 1999 I supported Olu Falae, in 2003 I supported Ojukwu and Buhari . In 2007 I supported Buhari and Okotie .2011 I sympathized with both Buhari and Jonathan-the former to fight corruption and the latter because God might have zoned the ticket to South South. In 2015 I might sympathize with WF Kumuyi-Emmanuel Kure ticket if both of them agree to contest. Therefore, whatsoever Jonathan and his family, friends, deceivers, and praise singers are doing to Amechi in Rivers state is an affront on the sensibilities of Nigerians. Withdrawing his security details, grounding his private jet, sponsoring five law out of 25 lawmakers to impeach a sitting governor, suspending him from the party, gathering militants to fight him and assassinating his supporters because of a perceived ambition is an evil under the sun and soon the evil seed will spread all over the nation with its consequences the same way kidnapping ,bombings, terrorism spread after successive elections.
Amechi should be left alone. I was reliably informed that the presidency has already deployed billions of naira directly and indirectly through the ministry of education to fight Amechi. Should this man concentrate these funds on the FRESH AIR he promised Nigerians, come 2015 no aspirant can defeat him.
I wonder how Amechi could convince me, Obinna Akukwe and my numerous followers to vote for Sule Lamido, whose credentials are not better than that of Jonathan- however, if this presidential dance of shame fails to abate, by 2015 I will not mind casting a protest vote for British PM David Cameron so that UK can re-colonize Nigeria again and re-establish sanity.
Disclaimer:

"The views/contents expressed in this article are the sole responsibility of the author(s) and do not necessarily reflect those of The Nigerian Voice. The Nigerian Voice will not be responsible or liable for any inaccurate or incorrect statements contained in this article."
Articles by Obinna Akukwe