Council conclusions on Egypt / FOREIGN AFFAIRS Council meeting / Brussels, 22 July 2013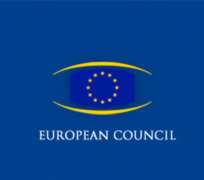 BRUSSELS, Kingdom of Belgium, July 22, 2013/African Press Organization (APO)/ -- The Council adopted the following conclusions: .
"1. The EU greatly values its relationship with Egypt and continues to stand with the Egyptian people in their struggle for dignity, democracy, social justice and a decent life.
2. The EU recalls its Declaration of 14 July 2013 and reiterates its deep concern of the situation in Egypt. Many Egyptians protesting have voiced legitimate concerns and expressed deep frustration at the fact that their concerns had not been heeded. At the same time, the armed forces should not play a political role in a democracy; they must accept and respect the constitutional authority of civilian power as a basic principle of democratic governance. It is now of utmost importance that Egypt embarks on a transition, allowing a transfer of power to a civilian-led and democratically elected government