Council conclusions on Somalia / FOREIGN AFFAIRS Council meeting / Brussels, 22 July 2013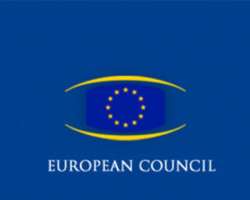 Council conclusions on Somalia / FOREIGN AFFAIRS Council meeting / Brussels, 22 July 2013
BRUSSELS, Kingdom of Belgium, July 22, 2013/African Press Organization (APO)/ -- The Council adopted the following conclusions: .
"1. The European Union (EU) welcomes the progress made in Somalia in establishing the foundations for re-building the Somali state by the Federal Government of Somalia. It reconfirms its support for the Federal Government and urges it to reach out to all regions of the country and engage in inclusive dialogue to build a viable and stable representative federal State. The EU equally urges regions to engage with the Government in this process. Swift establishment of interim regional and local administrations remains critical to provide governance and deliver social services to the population in newly accessible areas of Somalia. Rapid progress on the Constitutional Review process is therefore essential and will underpin the political and reconciliation processes.
2. Political progress remains the key to ensuring long-term stability for Somalia. The EU commends the role of the Federal Parliament in developing an institutional roadmap that sets benchmarks until 2016 when general elections are due to take place in Somalia. The EU welcomes the steps taken by the Federal Parliament in reaching out to the regions in order to assure that the roadmap is owned across the country. The EU looks forward to the Federal Government's overarching political vision resulting from an inclusive dialogue with all Somali stakeholders and regions, which will be presented at the Brussels New Deal Conference for Somalia in September. This vision should underpin the New Deal Compact framing Somalia's most urgent reconstruction priorities until 2016, which would be endorsed by the international community in September.