Council conclusions on Sudan and South Sudan / FOREIGN AFFAIRS Council meeting / Brussels, 22 July 2013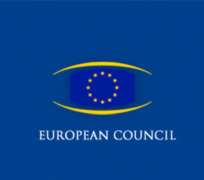 BRUSSELS, Kingdom of Belgium, July 22, 2013/African Press Organization (APO)/ -- The Council adopted the following conclusions:
"1. Two years on since the independence of South Sudan, the European Union (EU) remains convinced that Sudan and South Sudan must co-exist peacefully as two viable states. The EU believes that the Addis Agreements of 27 September 2012 must be fully implemented without further delay or preconditions; failure to do so would have serious implications for the viability of both states. In this context, the EU calls on the Governments of both Sudan and South Sudan to prevent any support going to rebels in the other country and to comply with the agreed Safe Demilitarised Border Zone. The EU urges the Government of Sudan to continue to maintain the free flow of South Sudan's oil exports. The EU encourages the Governments of Sudan and South Sudan to recover the spirit of cooperation they exhibited in past months and to cooperate fully with the African Union (AU) and the Chair of the Inter-Governmental Authority for Development (IGAD) to resolve current difficulties.
2. The AU High Level Implementation Panel led by former President Mbeki continues to play an invaluable role in the peace process. The EU urges the Parties to engage with the Panel to resolve the remaining outstanding issues including the final status of Abyei and border-related issues. The EU will continue to support the efforts of the Panel and looks forward to the renewal of its mandate.