SECRETARY-GENERAL CALLS FOR CALM IN GUINEA AMID INTERCOMMUNAL CLASHES IN SOUTH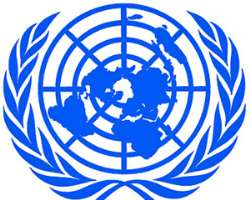 SECRETARY-GENERAL CALLS FOR CALM IN GUINEA AMID INTERCOMMUNAL CLASHES IN SOUTH
NEW YORK, July 19, 2013/African Press Organization (APO)/ -- The following statement was issued today by the Spokesperson for Secretary-General Ban Ki-moon:
The Secretary-General is deeply concerned about reports of violent intercommunal clashes in southern Guinea, resulting in heavy loss of life and property.
The Secretary-General calls for calm and urges Guineans to refrain from all acts likely to undermine peaceful coexistence among communities and human rights. He urges national and community leaders to ensure the security of persons and property, to uphold the rule of law and to pursue the path of dialogue with a view to addressing any concerns among the communities.
He also stresses the importance of maintaining conducive conditions for peaceful and democratic legislative elections on 24 September, as scheduled.