Rivers crises: Police invite Amaechi's ADC, CSO, House leader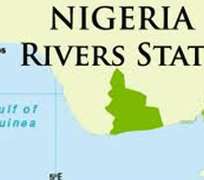 The police high command today invited Debewari Semeikumo, Aide de camp (ADC) to Governor Chibuike Amaechi, his Chief Security Officer, Tony Iwelu, and Leader of the state legislature, Chidi Lloyd, over last week's fracas in the state assembly.
Pointblanknews.com had exclusively reported, last week, that the police high command would go after the three men who were caught on tape battering a law maker, Kelechi Wogu.
In a statement issued today in Abuja, police spokesman, Frank Mba, said the trio were wanted in Abuja for questioning over their roles in the crisis.
"It would be recalled that in the video clips, a man carrying a mace and another in Police Uniform as well as other security details were seen conducting themselves in a questionable and uncomplimentary manner," said the police spokesman, adding,  "the invitation therefore seeks to obtain further details that will assist proper investigation into the matter."
The statement reminded police officers attached to VIPs to "always remain mindful of their conduct and ensure that they uphold the professional ethics, traditions and best practices of the Force at all times."
The organisation warned: "Any officer found acting in ways inconsistent with extant laws and regulations of the Force will be severely dealt with in accordance with the laws of the land."
Since the assault on Wogu, Pointblanknews.com gathered, Amaech's ADC has not been rarely seen in public.
A top police source told Pointblanknews.com that Iwelu, a Department of State Security (DSS) officer, and Chidi, a legislator, were also invited because they are Nigerians and subject to her laws.
"There are laws governing the conduct of every citizen, no matter their professions. The police is empowered to enforce such laws and bring to book any person or group of persons deemed to have breached such," he offered.
Another police source told Pointblanknews.com that, in addition to his withdrawal from the governor, Debawari, who has served Amaechi since 1999, may be dismissed from service.