Inter-Parliamentary Confab On Security, Economy Opens In Abuja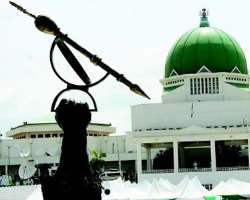 ABUJA, July 16, (THEWILL) – The House of Representatives will, Wednesday, host a regional meeting of African, Caribbean, Pacific and European Union Joint Parliamentary Assembly on security and the economy in, the nation's capital city.
Chairman of the organising committee and Deputy Whip of the House, Hon. Ahmed Mukhtar, announced this, Tuesday, while briefing State House correspondents.
"The forthcoming regional meeting is the 10th of its kind and is part of the constant and continuous engagement between parliamentarians from the ACP Group of States and members of European
Parliament.
" While the JPA regional meetings bring together parliamentarians from countries in that particular region and corresponding number from the European Parliament, in our own case, the regional meeting will bring together parliamentarians from the 16 West African countries and 16 members of the European Parliament.
Apart from the general objective of discussing issues of mutual interest regarding economic development, peace and security, human rights and democracy.
"Among those scheduled to make presentations at the meeting are the National Security Adviser, the Executive Secretary of NEITI, the Special Adviser to the President on Energy Matters, the World Bank, UNDP, ECOWAS Commission and the European Commission.
"It is our belief that hosting the regional meeting will boost Nigeria's standing by correcting the distorted image of Nigeria and showcase the utilisation of the European Development Funds provided to our country by the European Union. It should be noted that EU assistance to our country under the current 10th EDF is estimated to be around 700 million Euros (about $913m or N147billion).
"That is why even though logistics and time constraints cannot allow the delegates to the meeting to see the many EU-funded development projects on water, health, education, etc, in far away places like Cross River, or Jigawa. They will visit other beneficiaries of EU support like the EFCC and INEC to see how EU grants had been expended in improving the capacity of those institutions," he explained.