UK Foreign Office Minister condemns attack on UN peacekeepers in Darfur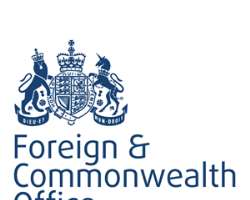 UK Foreign Office Minister condemns attack on UN peacekeepers in Darfur
LONDON, United-Kingdom, July 15, 2013/African Press Organization (APO)/ -- Minister for Africa Mark Simmonds condemns the attack on UN peacekeepers in Nyala, South Darfur and offers condolences to those affected by the attack.
Mr Simmonds said:
"I am shocked by the attack on UN peacekeepers in Darfur over the weekend. Attacks on the UN are completely unacceptable, and I condemn them. My thoughts and sympathies are with the families and comrades of the seven Tanzanian peacekeepers killed and seventeen injured in the attack.
"I urge the Government of Sudan to swiftly investigate the incident and bring the perpetrators to justice.
"The UK continues to support the vital role UNAMID plays in bringing peace to Darfur, and calls on all parties to cooperate fully with the Mission."