Canada providing humanitarian assistance to the people of the Central African Republic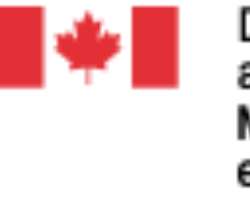 Canada providing humanitarian assistance to the people of the Central African Republic
OTTAWA, Canada, July 15, 2013/African Press Organization (APO)/ -- More than 4.6 million people in the Central African Republic are in need of humanitarian assistance due to violent conflict and political instability, which has resulted in a worsening humanitarian situation. Today, the Honourable Julian Fantino, Minister of International Development, announced life-saving assistance for the people of the Central African Republic.
"The recent conflict and political turmoil in the Central African Republic has caused widespread destruction of property, the breakdown of social services, human rights violations, and significant population displacement, compounding the already precarious humanitarian situation in the country," said Minister Fantino. "Compassion and generosity are fundamental values of Canadians. This is why Canada is providing water, food, basic health care, and protection to conflict-affected and displaced people during this difficult time in the Central African Republic."
The entire country — more than 4.6 million people — has been affected by the widespread violence over the past seven months. More than 3.2 million people are living without basic access to health care. Since December, at least 206,000 people have become internally displaced, and at least 1.2 million people have been cut off from basic services for more than four months. Countless communities, whose homes, livestock, and possessions have been looted or destroyed, are now facing significantly increased risk of contracting water-borne diseases and malaria in the rainy season, which began in May. Reported levels of malnutrition and food insecurity in the country are concerning. Access to many affected communities is constrained, challenging the humanitarian response. Canada's assistance will also support air services for humanitarian agencies working in inaccessible areas of the country.
"The conflict has a devastating effect on the population, half of whom are children who suffer disproportionately from the effects of violence," said Souleymane Diabaté, UNICEF representative in the Central African Republic. "The funds from Canada could not have arrived at a better time as humanitarian access is increasing. UNICEF will immediately use these funds to provide live-saving supplies and emergency health, nutrition, protection, and water and sanitation support to women and children throughout the country.
"The African Diaspora Association of Canada greatly appreciates Canada's efforts to provide assistance to the people of the Central African Republic during this difficult time," said Kalifa Goita, president of the African Diaspora Association of Canada. "This assistance is in line with Canada's tradition and values of humanitarianism, protection of human rights, and development. We welcome this critical support as a major contribution to the well-being of the people of the Central African Republic in a time of great need."
Canada provides humanitarian assistance to the most vulnerable people facing food insecurity and conflict. Economic Action Plan 2013 affirms Canada's commitment to providing humanitarian assistance through the new Department of Foreign Affairs, Trade and Development. The new department maintains the mandate of poverty alleviation and humanitarian assistance. The amalgamation will help the Government of Canada achieve greater efficiency, accountability, and focus to continue to improve the lives of people in need around the world.