The Chairperson strongly condemns the attack against peacekeepers in Darfur, Sudan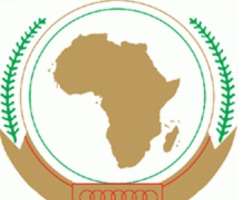 The Chairperson strongly condemns the attack against peacekeepers in Darfur, Sudan
ADDIS ABABA, Ethiopia, July 15, 2013/African Press Organization (APO)/ -- The Chairperson of the African Union Commission, H.E. Dr. Nkosazana Dlamini-Zuma, strongly condemns the senseless and unprovoked attack by unidentified gunmen on African Union-United Nations Hybrid Mission in Darfur (UNAMID) peacekeepers that were patrolling the area between Khor Abeche and Manawashi on 13 July 2013, in which seven Tanzanian peacekeepers were killed and 17 others wounded.
She reiterates that there cannot be any reason why people from outside Sudan voluntarily contributing towards the restoration of peace in Darfur should lose their lives in the manner that has been occasioned by this senseless attack.
The Chairperson expresses her heartfelt condolences to the bereaved families and Government of the United Republic of Tanzania. She wishes speedy recovery to the wounded peacekeepers.
The Chairperson of the African Union Commission urges the Government of The Sudan to take all necessary measures to arrest and bring to justice the perpetrators of this heinous crime.
The Chairperson further reaffirms that despite this attack, UNAMID will not be deterred in protecting civilians in Darfur, whilst efforts continue to be made towards implementing a peaceful and lasting solution to the crisis.