Minister Fast Pledges to Grow Canada's Economic Relationship with South Sudan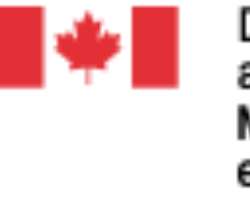 Minister Fast Pledges to Grow Canada's Economic Relationship with South Sudan
OTTAWA, Canada, July 8, 2013/African Press Organization (APO)/ -- The Honourable Ed Fast, Minister of International Trade and Minister for the Asia-Pacific Gateway, and Bangassi Joseph Mario Bakosoro, Governor of Western Equatoria State in South Sudan, commit to grow the Canada-South Sudan trade and investment relationship.
With more than 16,000 Canadians of South Sudanese and Sudanese descent, Minister Fast committed to ensuring that these strong people-to-people ties are used to maximize the Canada-South Sudan relationship.
He also noted the many ways that Canada is already helping small-scale agriculture producers increase their productivity and improve their access to markets, as well as contributing to projects improving maternal, newborn and child health throughout the country.
South Sudan and Western Equatoria are rich in resources, which presents a number of investment and trade opportunities for Canadian companies.
Minister Fast concluded that while two-way merchandise trade between Canada and the formerly united Sudan (including South Sudan) exceeded $221.3 million in 2012, there is much room to grow Canada's economic ties with South Sudan. Top Canadian merchandise exports include cereals, dairy products, machinery, and electronic machinery and equipment. The top Canadian merchandise imports are precious stones and metals, and seeds and miscellaneous plants.