Kannywood's Saratu Gidado marries again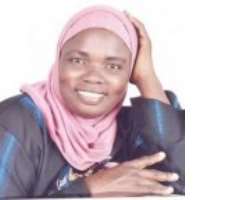 Baba Ari was one of the guests at the wedding.
Popular Kannywood actress, Saratu Gidado, popularly called Daso, who is known for her controversial and mischievous roles in films, recently married a Kano business man, Muhammed Lawal.
The marriage which took place at her parents' house at Unguwar Charanci , Gwale Kano State saw a reasonable turnout of Kannywood celebrities including Baba Ari.
The happy bride said she is optimistic about this marriage and prays that it lasts long.
"I am so happy today. I have been preparing for this day and I am grateful to Allah for making me see this day. My prayer is that the marriage should last till deaths do us apart," she said.
She took the opportunity to thank friends and family who came to witness the joyous occasion and informed that she has no plans to quit acting just yet.
Saratu is one of the pioneers of the Hausa movie industry, often playing the role of a mother in her films. Her acting skills have so far earned her many awards.
Premi