On the Occasion of the Union of the Comoros' National Day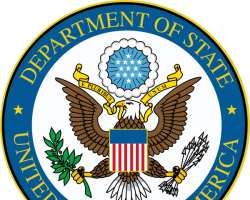 On the Occasion of the Union of the Comoros' National Day
WASHINGTON, July 5, 2013/African Press Organization (APO)/ -- Press Statement
John Kerry
Secretary of State
Washington, DC
July 5, 2013
President Obama and I join the people of the United States in congratulating the people and government of Comoros on the 38th anniversary of your independence on July 6.
As Comoros begins its second decade of democracy, with peaceful transitions of power between elected leaders, we send our best wishes for continued success, peace, and prosperity.
On this special day, we share Comorans' pride in what they have achieved, and we look forward to continued good relations.
As we collaborate on economic, educational, cultural preservation, military and security projects and assistance programs, the United States seeks to expand other areas of cooperation that will enhance stability and prosperity throughout the region.
We stand beside Comoros as a committed partner and friend.