Malawi's National Day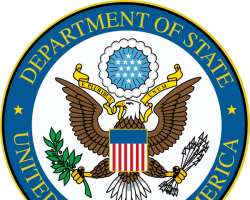 WASHINGTON, July 5, 2013/African Press Organization (APO)/ -- Press Statement
John Kerry
Secretary of State
Washington, DC
July 5, 2013
On behalf of President Obama and the people of the United States, I would like to extend congratulations to the people of Malawi as you commemorate 49 years of independence on this July 6.
The U.S. Government recognizes the progress Malawi has made during the past year. We value our relationship with the Government of Malawi and its role as a democratic leader in southern Africa. In the coming year, we look forward to sustained partnership on key development goals such as food security, agricultural development, women's rights, and healthcare. The United States and the Government of Malawi share a commitment to ensuring positive livelihoods for all Malawians.
The United States wishes the government and people of Malawi a festive celebration.