US, Switzerland Back IOM Emergency Operations in Eastern Democratic Republic of Congo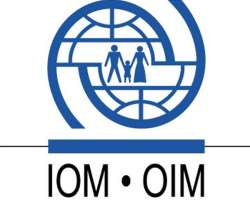 US, Switzerland Back IOM Emergency Operations in Eastern Democratic Republic of Congo
GENEVA, Switzerland, July 5, 2013/African Press Organization (APO)/ -- IOM's efforts to aid thousands of internally displaced people (IDPs) in the Eastern DRC have received a boost with contributions of USD 3 million from the United States Office of Foreign Disaster Assistance (OFDA) to launch the Rapid Assistance Programme for Internal Displacement (RAPID) Fund for Eastern DRC, and CHF 590,000 (USD 670,000) from the Swiss Agency of Development and Cooperation (SDC.)
The situation in Eastern DRC remains tense after a series of clashes in late May 2013 between the National Congolese Army (FARDC) and the M23 rebel group which, after occupying the provincial capital of Goma in November 2012, remains only kilometers outside of the city.
The situation is further complicated by some 30 other active rebel groups in North Kivu Province, environmental hazards and vast numbers of internally displaced. According to UNOCHA, there are some 973,000 IDPs in North Kivu province alone and 2.6 million nationwide.
The SDC funding will go towards reinforcing IOM's spontaneous displacement site management and data collection activities, including implementation of the Displacement Tracking Matrix, an essential part of humanitarian coordination and response. It currently organizes this function in North Kivu, sharing displacement data with some 30 aid agencies operating in the province.
The launch of RAPID using OFDA funding will build on existing emergency response operations and establish a complementary, streamlined and flexible grant disbursement process. RAPID will be used to quickly mobilize IOM partners and resources to respond to the sudden onset of additional internal displacement caused by either conflict or natural disaster.
The final component to IOM DRC's approach is to implement a pilot biometric registration system in targeted locations in Eastern DRC to address IDP registration challenges. These currently contribute to inefficiencies, redundancies and corruption in the distribution of humanitarian aid to displaced populations.
All of IOM and partner activities are taking place in a shifting diplomatic, political and military environment. The signing of the Peace and Security Framework in February 2013 by eleven African nations led to a renewed diplomatic effort to end the regional conflict. Security Council Resolution 2098 later authorized the creation of the Force Intervention Brigade, a UN-mandated offensive force tasked with disarming and demobilizing 30 identified armed groups in the Eastern DRC.