MDG Report 2013 Discussion - Focus on Africa and particularly Kenya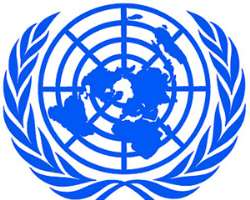 MDG Report 2013 Discussion – Focus on Africa and particularly Kenya
NAIROBI, Kenya, July 5, 2013/African Press Organization (APO)/ -- MEDIA ADVISORY
What MDG Report 2013 Discussion – Focus on Africa and particularly Kenya
Who Charles Abugre Akelyira, Regional Director UN Millennium Campaign Africa (UNMC)
When 9 July 2013, 11.00 am – 12 pm
Where UN Complex, Press Centre
The UN Information Centre, in collaboration with the UNDP and UN Millennium Campaign, wishes to invite the media to an MDGs Report 2013 discussion. The discussions which will focus on Africa and particularly Kenya, will be spearheaded by the Regional Director of the UN Millennium Campaign Africa Charles Abugre Akelyira.
The Millennium Development Goals Report 2013 states that Sub-Saharan Africa has made steady progress for its 1 billion people, with fewer mothers and children dying, growing numbers of women in power and broadened access to health and education services, alongside sharp drops in malaria and tuberculosis deaths.
The eight Millennium Development Goals, with a number of sub-targets covering a range of poverty, hunger, health, gender equality, education and environment indicators, were agreed by all countries as an outgrowth of the UN Millennium Summit in 2000, most with a due date of 2015.
You are all invited to attend, participate and cover the discussions.