ADM Puts Its Cocoa Business Up For Sale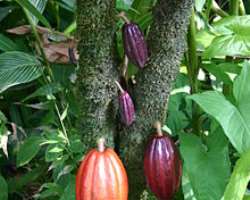 Archer Daniels Midland has put its worldwide cocoa business on the block as it plans to exit cocoa business and concentrate on grain trading.
ADM built a $70 million processing plant in Kumasi in 2009 and has other cocoa operations in Ivory Coast, Brazil, and Singapore.
The other major players in the cocoa trade in West Africa are Cargill and Barry Callebaut, which together with ADM controls over 40% of cocoa grinding and exports along the world's busiest corridor for cocoa production, trading and exports.
The sale of ADM's cocoa operations could raise concerns about competition along the West Africa Coast, where most of the world's cocoa is produced. ADM's worldwide cocoa operations had revenue of about $3.7 billion last year and could fetch close to $2 billion.
Various media organizations have reported that Cargill has expressed an interest in purchasing ADM's cocoa business and has evaluated ADM's assets in preparation for a bid.
'At any one time Cargill is assessing a number of initiatives to progress its business strategy. It is our policy that we will communicate as and when there is anything definitive. We do not comment on rumours or speculation,' said Mark Klein, director of communications at Cargill corporate headquarters in the United States.
However, Mr. Wouter Evers, a manager at Cargill's Cocoa and Chocolate Business Unit indicated to the media in Ghana that Cargill could expand its facilities in Ghana if the government of Ghana offers more incentives. Mr. Evers said Ghana's cocoa is expensive.
The lack of competition in the cocoa trade could squeeze margins for cocoa producers in West Africa. Already, the price of cocoa per ton has dropped from about $3800 in 2011 to about $2250 on the International Commodities Exchange in New York.
Cocoa producers have expressed interests in adding value to raw cocoa beans to achieve better margins for farmers.
In 2012, Ghana received $2,828.6 million for exporting cocoa beans and products. Most cocoa farmers in Ghana are small farmers and farms average less than five acres.
Also, in international commodity news, ADM plans to purchase GrainCorp, Australia's largest grain trader and exporter, for three billion dollars.
ADM has its corporate headquarters in Decatur, IL and had revenue of about $44 billion in 2012.
COCOA PODS