The AU reiterates its readiness to assist Egypt to build consensus on the challenges facing it and on early restoration of constitutional order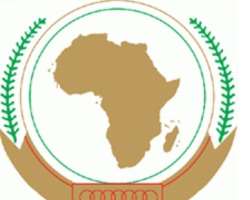 The AU reiterates its readiness to assist Egypt to build consensus on the challenges facing it and on early restoration of constitutional order
ADDIS ABABA, Ethiopia, July 5, 2013/African Press Organization (APO)/ -- The Chairperson of the Commission of the African Union (AU), Dr. Nkosazana Dlamini-Zuma, continues to follow closely the evolution of the situation in Egypt, which last night witnessed the overthrow of the elected President Mohammed Morsi by the Army, and the appointment and swearing in of a caretaker Head of State.
The Chairperson of the Commission recalls that the AU fully supported the aspirations of the Egyptian people as expressed during the February 2011 Revolution. She reiterates her view that it is the responsibility of all Egyptian leaders to work towards the fulfillment of these legitimate aspirations. At the same time, the Chairperson is deeply troubled by the events taking place in Egypt. While recognizing the tremendous challenges that faced the Egyptian people over the past year and the growing frustration of many of them over the management of the country, marked by cumulative economic difficulties, rising and widespread insecurity, political and social polarization, as well as the lack of consensus on the way forward, the Chairperson of the Commission observes that the removal of President Mohammed Morsi was in violation of the provisions of the Egyptian Constitution and falls under the AU doctrine on unconstitutional changes of Government.
The Commission will provide an update on the situation to a meeting of the Peace and Security Council (PSC) scheduled to take place tomorrow, 5 July 2013, at which the PSC will deliberate on the situation in Egypt and take the required decisions on the basis of the relevant AU instruments, including the African Charter on Democracy, Elections and Governance, the Algiers Decision and the Lomé Declaration.
In the meantime, the Chairperson of the Commission reiterates her call to all Egyptian stakeholders to embrace the spirit of dialogue and mutual accommodation and to eschew violence and acts of revenge and retribution, in order to find a consensual solution to the current crisis and consolidate the gains made in the ongoing democratic process in their country. The Chairperson of the Commission is also planning to dispatch a team of eminent personalities to Egypt to interact with the ruling authorities and other Egyptian stakeholders, as they work towards a transition that should lead to an early return to constitutional order.