Samsung On Track For Record Second-Quarter Profit As Smartphone Peak Looms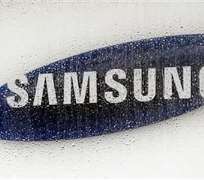 Smartphone leader Samsung Electronics Co Ltd is set to report a record $8.9 billion quarterly profit on Friday, even as growth in sales of its blockbuster Galaxy series begins to wane and new rivals emerge to eat away at its market share.
The Galaxy S, powered by Google's free Android platform, propelled the South Korean firm into the top rank of smartphone makers in 2012, overtaking Apple Inc whose iPhone had set an industry standard five years earlier.
But the South Korean firm, which posted five consecutive record quarterly profits until the first quarter of 2013, now faces questions about how it will deal with narrowing margins as rivals flood the market with cheaper, simpler smartphones.
"Earnings could improve further from here as Samsung could cut prices of the S4 to boost overall shipments to a level that offsets any decrease in selling prices," said Brian Park, an analyst at Tong Yang Securities.
"But the bigger issue is that there's not much clarity about its future product lineups, and smartphones are increasingly commoditized ... It's inevitable that Samsung's stellar profit growth will come to an end and stagnate starting from next year."
Shares in the $185 billion company have dropped 15 percent since early June, hit by a series of brokerages downgrades. The share price reflects concerns about handset margins, with its mobile business generating 70 percent of the tech giant's total profit.
Its share price woes equate to a fall in market value of 33 trillion won ($29 billion), almost equal to the combined market capitalisation of Sony Corp and LG Electronics Inc.
To be sure, Samsung is by far the world's top smartphone maker with 33.1 percent of the market compared with Apple's 17.9 percent in the first quarter, according to research firm Strategy Analytics. Its rich product portfolio spans both the high and cheap-and-cheerful end of the market.
But competition is getting intense with Chinese manufacturers such as Huawei Technologies Co Ltd and ZTE Corp making ground in the popular mid- to low-end market, especially in China, the world's biggest mobile market.
Underscoring the growing focus on cheaper devices, Nokia Oyj, once the handset king, unveiled two stripped-down 3G phones this week. They allow access to popular applications such as Facebook and Twitter, and sell for just $68.
Mozilla also said this week that first smartphones running on open-source software Firefox will be available through Deutsche Telekom and Telefonica. Priced at less than $100, the models are manufactured by TCL Communication and ZTE and allow developers to easily create apps, as the software is based on HTML-5.
Samsung, due to release its April-June earnings guidance on Friday, likely increased quarterly operating profit to a record 10.16 trillion won ($8.9 billion), according to a survey of 43 analysts by Thomson Reuters I/B/E/S.
That would be up 57 percent from a year ago and 15 percent higher than the previous quarter, reflecting the launch of its flagship Galaxy S4 in late April.
But its earnings estimates have been cut by 3 percent over the past 30 days, and analysts are warning that the days of thumping record profits may be coming to an end.
Citi analyst Henry Kim estimates Samsung's telecom profit margin would decline by 4 percent next year and 3 percent the following year on high-end market saturation and increasing sales of cheaper phones.
Samsung is widely expected to have sold between 72 million and 75 million smartphones in the second quarter, including some 20 million Galaxy S4. That's only marginally better than first-quarter smartphone sales of 69.4 million.
Solid recovery in memory chip prices is likely to offset the easing pace of growth in telecoms business, analysts said.
Prices of dynamic random access memory (DRAM) chips, used mainly in computers, have jumped nearly 90 percent so far this year. NAND chips, which are used in mobile devices to store data, are also widely expected to be in short supply.
Samsung is the world's top maker of televisions, handsets and memory chips, competing with Sony and LG in televisions and with Toshiba Corp and SK Hynix in memory chips.
REUTERS