GAC Moves Africa, Russia & Central Asia Regional Office To Cape Town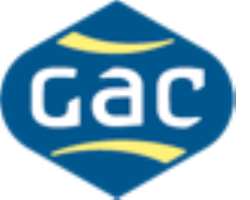 The GAC Group's Regional Office for Africa, Russia and Central Asia has relocated from Cairo to Cape Town in South Africa.
Erland Ebbersten, Group Vice President for the Region, says that South Africa's modern infrastructure and well-developed financial, legal, transport, communication and energy sectors are factors which provided a strong motivation for the relocation.
The Regional Office will assist the individual GAC companies' in the Region to implement their strategies.
Cape Town is the hub for many oil & gas customers in Sub-Saharan Africa and the relocation of the office better places the team to support this niche market.
Erland Ebbersten is looking forward to tapping into South Africa's experienced and well-educated workforce to support GAC's continued business development: 'This region is one of the world's most dynamic growth regions, with seven of the world's ten fastest-growing economies are found in sub-Saharan Africa.'
Joining him (seen here in photo 3rd from left), at the new office are the Regional Managers for Finance, HR, I.T. and Communications.
Photo Caption (from left to right): Wanzenburg van Wyk, Regional IT Manager Africa; Gerrit van der Merwe, Regional Business Controller; Erland Ebbersten, GAC Group Vice President Africa, Russia & Central Asia; Jean Richmond, Regional Communications Manager; Craig Stewart, Regional HR Manager
About GAC Group
GAC is a global provider of integrated shipping, logistics and marine services. Emphasising world-class performance, a long-term approach, innovation, ethics and a strong human touch, GAC delivers a flexible and value-adding portfolio to help customers achieve their strategic goals.
Established since 1956, GAC employs over 10,000 people in more than 300 offices worldwide.
Sign up for GAC's free HOT PORT NEWS email for daily updates from ports around the world and RED HOT PORT NEWS for free SMS alerts of breaking news at www.gac.com/hpn
Follow GAC Group on Facebook at www.facebook.com/GACGroup and LinkedIn at www.linkedin.com/company/gac-group
GAC LOGO
NEW GAC ARC REGIONAL OFFICE