UN Committee to review women's rights in: Cuba, Afghanistan, Democratic Republic of the Congo, Serbia, Dominican Republic, Cape Verde, UK, Bosnia and Herzegovina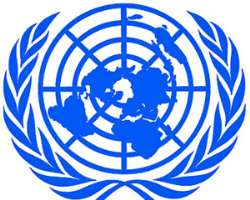 UN Committee to review women's rights in: Cuba, Afghanistan, Democratic Republic of the Congo, Serbia, Dominican Republic, Cape Verde, UK, Bosnia and Herzegovina
GENEVA, Switzerland, July 3, 2013/African Press Organization (APO)/ -- The UN Committee on the Elimination of All Forms of Discrimination against Women (CEDAW) holds its 55th session from 8 – 26 July.
The following countries will be examined:
9 July: Cuba
10 July: Afghanistan
11 July: Democratic Republic of the Congo
12 July: Dominican Republic
16 July: Cape Verde
17 July: United Kingdom
18 July: Serbia
19 July: Bosnia and Herzegovina
The above are among the 187 state parties to the Convention on the Elimination of All Forms of Discrimination Against Women and are required to submit regular reports to the Committee of 23 international independent experts that monitors implementation of the convention.
The Committee will also hear from NGOs and national human rights institutions.
The sessions will take place from 10:00 to 13:00 and from 15:00 to 17:00 at Palais des Nations – Room XVI.
Live webcasts of the session can be viewed on http://www.treatybodywebcast.org/.
The Committee's concluding observations will be made available at http://www2.ohchr.org/english/bodies/cedaw/cedaws55.htm on Friday 26 July, after which interviews can be arranged with Committee members.
To learn more about the Committee on the Elimination of the Discrimination against Women, visit: http://www2.ohchr.org/english/bodies/cedaw/
To arrange an interview with a Committee member, please contact Jakob Schneider (+41 22 917 9301 / [email protected])
For more information and other media requests, please contact Liz Throssell (+41 (0) 22 917 9434/ 079 752 0488) [email protected]
UN Human Rights, follow us on social media:
Facebook: https://www.facebook.com/unitednationshumanrights
Twitter: http://twitter.com/UNrightswire
Google+ gplus.to/unitednationshumanrights
YouTube: http://www.youtube.com/UNOHCHR
Storify: http://storify.com/UNrightswire
Watch "The Riddle": http://www.youtube.com/embed/sYFNfW1-sM8?rel=0