Power Problem: 400,000 Lose Job In Kano, Says MAN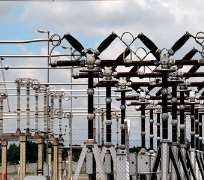 Over 400, 000 workers have lost their jobs in the northern Nigeria city of Kano, while over 400 companies have closed down, following epileptic power supply in the city.
The North-West National Vice-President the Manufacturers Association of Kano (MAN), Alhaji Ali Madugu raised alarm on Tuesday that the indiscriminate power distribution in Kano have continued to weaken the economic strength of the ancient commercial city.
Madugu said that the rising unemployment rate in the state is alarming and if government continues to exhibit non-challant attitude the power sector, the country may be doomed economically.
According to him, the closure of 400 manufacturing companies in the commercial city of Kano followed the inability of the manufacturing sector to access the required volume of power.
Madugu lamented over the lack of transparency in the allocation of power to Kano which has made the situation very unbearable in the Kano zone.
Madugu while analyzing the data on market activities report of May 2013 indicated that Kano zone which comprised Kano, Jigawa, Nigeria and Niger Republic was given 77,047,790KW/HR which is about 100 megawatts, representing 3.6 per cent of the total allocation nationwide.
Madugu said that the allocation for Kano zone is shared between the three states and also a standing order to supply Niger Republic, and as such, Kano alone has less than 50 megawatts to distribute manufacturers, other businesses.
He said the state would have done great if the eight per cent of the total allocation due to the state was properly allocated to it as stipulated in the power sharing policy.
According to him, in the last 20 years, over 400 well-established and viable manufacturing companies each with no fewer than 100 to 150 workers have been shut down and more and winding up because of power crisis.
The Association called on Kano state government to stand and challenge, "this flagrant violation of the eight per cent power allocation of total violation due for Kano with courage and audacity.
Madugu also called on the state governors of Jigawa and Katsina to join hand with Kano to fight this oppression for the right of Kano zone.