Barges Carrying Stranded Returnees Depart South Sudan's Renk Port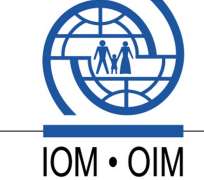 GENEVA, Switzerland, July 2, 2013/African Press Organization (APO)/ -- An IOM-organized convoy of river barges carrying approximately 950 returnees departed on 30th June from Renk in South Sudan's Upper Nile State on a two-week journey to Juba.
The river convoy, consisting of two passenger and two luggage barges, is the first to depart from Renk this year. The port of Renk, near the Sudan border, has become a bottleneck for returns since 2011. Barge movements had been delayed since January due to a taxation issue that was successfully resolved last month, following the intervention of the central government.
IOM provides a range of assistance in response to the needs of returnees stranded in Renk, including primary health care services; water, sanitation and hygiene; tracking and monitoring of new arrivals and departures; distribution of non-food relief items; emergency shelter and provision of onward transport assistance to those who wish to proceed further into South Sudan.
IOM medical staff screen returnees traveling on the barges 72 hours prior to departure to check if they are fit to travel and prevent the spread of communicable diseases. Children under the age of five are also vaccinated against measles and polio and are provided with de-worming medication, as well as a Vitamin A supplement to boost immunity. To further ensure the health and safety of the passengers, IOM medical teams escort the barges throughout the duration of the journey.
A total of 38 vulnerable people unable to travel by barge, including elderly and disabled passengers, were provided with air transport to Juba on 5 and 8 June. They were accommodated at the Juba way station, where they received further medical assistance.
Most of the returnees travelling on the barge will disembark at Juba port, and will be accommodated at the way station while waiting for onward road transport to their final destinations. Most people have indicated a preference to resettle in the Greater Bahr el Ghazal and Greater Equatoria regions. An estimated 20,000 returnees remain stranded in Renk's four transit camps.