Elumelu's Heirs Holdings Commits USD2.5 Billion to Obama's Power Africa Initiative
African investment group is the single largest investor to US-led pan-African power initiative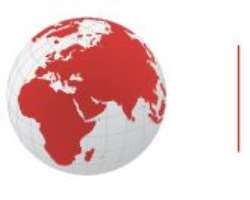 Elumelu's Heirs Holdings Commits USD2.5 Billion to Obama's Power Africa Initiative
DAR ES SALAAM, Tanzania, July 1, 2013/African Press Organization (APO)/ -- As part of his commitment to deliver affordable and accessible power to the continent, African business leader Tony O. Elumelu is committing US$2.5 billion to the power sector in Africa. The investment is being made through his pan-African proprietary investment company Heirs Holdings (http://www.heirsholdings.com) – the single largest investor included in the White House statement announcing the Power Africa initiative.
Photo Tony Elumelu: http://www.photos.apo-opa.com/plog-content/images/apo/photos/tony-elumelu.jpg
Logo: http://www.photos.apo-opa.com/plog-content/images/apo/logos/heirs-holdings.jpg
Power Africa is a multi-stakeholder partnership between the United States, the governments of Ghana, Tanzania, Kenya, Liberia, Nigeria and Ethiopia, and the African private sector, with the shared objective of accelerating investment in Africa's power sector over the next five years. The initiative was launched in South Africa during Obama's town hall at the University of Cape Town.
Earlier this year, Elumelu's holding company, through its investee company, Transnational Corporation of Nigeria (Transcorp), purchased the Ughelli power plant, one of Nigeria's largest power assets, which it plans to restore to its full generating capacity of 1000 megawatts.
"The investment we are making demonstrates our intent to become a significant player in the power sector. It also shows in a clear and meaningful way that African capital can and should be part of the solution to Africa's challenges. We need more African companies to step up and get involved in Africa's development."
Elumelu, who is Chairman of Heirs Holdings, went on to say, "Heirs Holdings' investment in Power Africa is not just about creating value for shareholders. We want to conduct business in this strategic sector for the long term, in a way that links economic return to social benefits – a key component of what I call Africapitalism. Access to affordable, uninterrupted power will have an immeasurable impact on the economic ecosystem. The cost of doing business will come down, entrepreneurs will expand and innovate, and jobs will be created as a result. That is a very tangible example of what Africapitalism is about: the private sector creating economic prosperity and social wealth."
Distributed by the African Press Organization on behalf of Heirs Holdings.
Read the White House Power Fact Sheet and Press Release: http://www.whitehouse.gov/the-press-office/2013/06/30/fact-sheet-power-africa
For more information:
Moky Makura
Director, Marketing and Corporate Communications
Heirs Holdings
Email: [email protected]