IOM Constructs Border Posts, Builds Border Management Capacity in South Sudan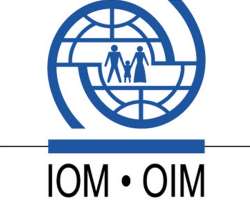 IOM Constructs Border Posts, Builds Border Management Capacity in South Sudan
GENEVA, Switzerland, June 28, 2013/African Press Organization (APO)/ -- IOM has started to build six border posts in South Sudan as part of a larger initiative funded by the Government of Japan to build the immigration and border management capacity of the world's newest country.
South Sudan is located in a region with significant instability and a high threat of terrorism. The country has vast, porous land borders and rapidly increasing cross-border movements of people and goods, making border management and security not only a national concern, but also a regional and international one.
Effective immigration and border management in South Sudan is vital to regional efforts to combat transnational organized crime and terrorism and to ensure the country's stability. It is also necessary to meet the country's development objectives by facilitating trade, investment and labour mobility.
IOM helps South Sudan to manage its borders by constructing and equipping border posts, training immigration officers and providing technical and policy advice. These initiatives foster trade and economic development, while at the same time strengthening national security.
The six border posts currently under construction are situated at land crossings with Uganda (Tsertenya and Jale), the Democratic Republic of the Congo (Lasu, Gangura and Ezo) and the Central African Republic (Source Yubu).
The new border posts, which will be completed by the end of July, will be equipped with an identification and registration database - IOM's Personal Identification and Registration System (PIRS) - communications systems and document fraud detection equipment. Solar panels will provide a sustainable energy source.
The sites for the border posts were selected by the South Sudan Directorate of Nationality, Passports and Immigration (DNPI), in close consultation with local authorities and community leaders.
"We welcome the construction of these new border posts," said Major General Augustino Maduot Parek, Director-General of the DNPI. "In addition to strengthening border security, the posts will facilitate movement across borders and support local markets and communities."