WELCOMING SUMMIT CONCLUSION ON GULF OF GUINEA MARITIME SECURITY, SECRETARY-GENERAL URGES STATES TO IMPLEMENT CODE OF CONDUCT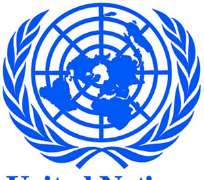 NEW YORK, June 27, 2013/African Press Organization (APO)/ -- The following statement was issued today by the Spokesperson for UN Secretary-General Ban Ki-moon:
The Secretary-General welcomes the successful conclusion of the Summit of the Gulf of Guinea Heads of State and Government on maritime safety and security, which took place in Yaoundé, Cameroon, on 24 and 25 June. He commends the Member States of the region, the Economic Community of Central African States (ECCAS), the Economic Community of West African States (ECOWAS), the Gulf of Guinea Commission for their high level of engagement and collective efforts to address and prevent piracy, which remains a serious threat to the security and economic activities of the affected countries.
The Secretary-General welcomes the adoption of the Code of Conduct concerning the Prevention and Repression of Piracy, Armed Robbery against Ships, and Illegal Maritime Activities in West and Central Africa, which defines the regional strategy and paves the way for a legally binding instrument. He encourages all Member States of the region to sign and implement it, and calls on bilateral, regional and international partners to provide the necessary resources.
The United Nations stands ready to continue to support this process, including through the work of the Secretary-General's Special Representatives for Central and West Africa.