UK Foreign Office Minister condemns executions in Nigeria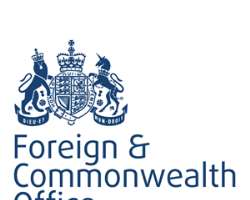 UK Foreign Office Minister condemns executions in Nigeria
LONDON, United-Kingdom, June 26, 2013/African Press Organization (APO)/ -- FCO Minister Mark Simmonds condemns the execution of prisoners in Nigeria yesterday and urges the authorities to halt further executions.
Speaking today, the Foreign Office Minister for Africa, Mark Simmonds, said:
"I am deeply saddened that four prisoners were executed in Edo State, Nigeria yesterday. These executions, the first since 2006, end Nigeria's seven year moratorium on the death penalty. This is a serious setback for human rights in Nigeria, coming only a few months before the Universal Periodic Review of Nigeria by the UN Human Rights Council.
"We oppose the death penalty in all circumstances. There is no conclusive evidence of its deterrent value. It is particularly concerning that there are reportedly around 1000 prisoners currently under sentence of death in Nigeria, and I would urge the Nigerian authorities to halt any further executions".