Statement by EU High Representative Catherine Ashton on executions in Nigeria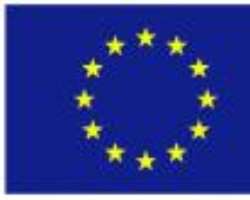 Statement by EU High Representative Catherine Ashton on executions in Nigeria
BRUSSELS, Kingdom of Belgium, June 25, 2013/African Press Organization (APO)/ -- The High Representative of the European Union for Foreign Affairs and Security Policy and Vice
President of the Commission issued the following statement today:
"I deeply regret the execution of four prisoners yesterday in Edo State, igeria. This represents a break of a 7-year moratorium on the death penalty and is a most regrettable setback to Nigeria's human rights record. It goes against the commitment repeatedly made by the Nigerian authorities, most recently at the EU-Nigeria human rights dialogue held in Abuja in March and at the annual Ministerial meeting in Brussels in May 2013, to maintain the de facto moratorium on executions.
I recognise the serious nature of the crimes involved and express my sympathy to the families and friends of the victims. However, executions can never be justified. I reiterate the longstanding opposition of the European Union to the use of the death penalty and recall the importance of UN Resolutions calling for the establishment of a moratorium as a first step towards abolishing the death penalty.
I urge the Nigerian authorities to refrain from further executions and urge State Governors not to sign execution warrants. I call on Nigeria to join the strong abolitionist trend which prevails on the African continent. As a first step towards abolition, I strongly encourage Nigeria to amend its legislation in order to end the use of the death penalty as sole sentence for a number of crimes."