Study Analyses Human Trafficking in Tunisia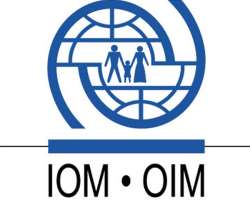 Study Analyses Human Trafficking in Tunisia
GENEVA, Switzerland, June 25, 2013/African Press Organization (APO)/ -- IOM, in partnership with the Tunisian government, has published a baseline study on trafficking in persons in Tunisia, as part of a project funded by the US State Department's Office to Monitor and Combat Trafficking in Persons (J/TIP).
The study, which is the first of its kind, provides an overview of cases and dynamics related to national and transnational trafficking of adults and children into forced labour, sexual exploitation and domestic servitude in Tunisia.
A steering committee representing 15 institutions contributed to the study, which also drew on extensive fieldwork and interviews.
The research showed that young Tunisians are vulnerable to transnational trafficking. Traffickers frequently use false promises of well-paid jobs abroad as bait. They then exploit their victims on arrival at their destination. The report stresses the increasing use of the Internet and social networks as a recruitment method.
The report also shows that irregular migrants, unaccompanied minors, refugees, asylum seekers, and rejected asylum seekers are also at high risk of being trafficked into forced labour or domestic exploitation in Tunisia.
During the Libyan crisis of 2011, Tunisia faced a massive influx of migrants fleeing Libya in search of protection. They included victims of human trafficking and IOM worked with UNHCR and local NGO partners to identify and assist them.
The report also highlights domestic human trafficking, which mainly affects children who are forced to beg in major cities or are subjected to domestic servitude as housemaids.
According to the study, organized networks still recruit girls, sometimes under the age of 10, from poor families in the interior, to work as servants in the homes of the wealthy in Tunisia's coastal areas.
The report, which is mostly qualitative, does not provide statistics on human trafficking in Tunisia, as the country does not yet have counter-trafficking legislation. The data is derived from related crime, media and anecdotal reports.
"This study will raise public awareness of this sensitive issue. It will also highlight the urgent need to pass the bill against human trafficking, which has been drafted by the Tunisian authorities and is now with the National Constituent Assembly," said IOM Tunisia Chief of Mission, Lorena Lando.
.