IMF Executive Board Completes Sixth Review Under Policy Support Instrument for Mozambique and Approves a New Three-Year PSI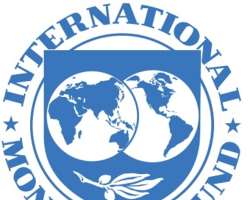 IMF Executive Board Completes Sixth Review Under Policy Support Instrument for Mozambique and Approves a New Three-Year PSI
MAPUTO, Mozambique, June 25, 2013/African Press Organization (APO)/ -- The Executive Board of the International Monetary Fund (IMF) today completed the sixth and final review under Mozambique's Policy Support Instrument (PSI) and approved a new three-year PSI. To this end, the Executive Board took note of the member's cancellation of the current PSI, which was scheduled to expire on July 31, 2013 (see Press Release No. 10/242). In completing the review, the Board also approved waivers for the non-observance of the end-December 2012 assessment criteria on the stock of reserve money and the net credit to the central government of Mozambique by the banking system.
The IMF's framework for PSIs is designed for low-income countries that may not need, or want, IMF financial assistance, but still seek IMF advice, monitoring, and endorsement of their policies (see Public Information Notice No. 05/145).
The PSI for Mozambique aims to maintain macroeconomic stability and target poverty reduction through capacity building in economic management; more focused priority spending; enhanced debt management; financial sector efficiency; and improvements in the business climate and competitiveness.
Following the Executive Board's discussion of Mozambique, Min Zhu, Deputy Managing Director and Acting Chair, stated:
"Mozambique's economic performance and outlook remain strong. Helped by appropriate macroeconomic policies, the economy proved resilient to the global financial crisis. The country is poised for continued strong economic growth over the medium term, reflecting expanded production in the natural resource sector.
"While inflation remains moderate, inflationary pressures should be closely monitored. The authorities should stand ready to tighten policies should inflation exceed projections.
"The Poverty Reduction Strategy outlines a challenging development agenda aimed at fostering inclusiveness and improve social development indicators. Its emphasis on economic diversification and job creation is appropriate.
"The authorities' development strategy needs to adapt to an increasing contribution of the extractive industry to the economy. It will thus be important to continue to modernize revenue administration and public financial management. Tapping Mozambique's natural resource wealth will require an elevated level of infrastructure spending. It is critical, however, that the pace of public investment be commensurate with absorptive capacity and debt sustainability. Accordingly, the authorities are well advised to strengthen medium-term debt management as well as project selection and implementation.
"The banking system has proven resilient during the global financial crisis. Recent improvements in the crisis resolution framework, banking supervision, and AMF/CTL legislation are welcome. Vigorous implementation of the new Financial Sector Development Strategy will be important going forward."