Blackouts as power generation drops by 1,598 megawatts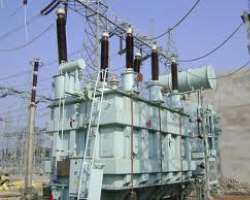 Past few days have witnessed massive electricity load shedding as the Transmission Company of Nigeria (TCN) grapples with huge drop in the level of generated power.
Power supply, which most times come short of 4,000 megawatts,  has dropped  1,598 megawatts, TCN has confirmed.
This  leaves effective supply to less than 2000 megawatts in a country whose effective demand is over 10,000 megawatts.
TCN's spokesman Dave Ifabiyi said the drop in power generation was caused by the destruction of two major gas pipelines supplying gas to eight power generating stations.
'With the disruption of gas supply through the lines, the Nigerian Gas Company is unable to move gas to Afam IV and Afam VI as well as the Independent Power Plant in Rivers State, resulting in generation loss of 593MW.
'Also, the second vandalised gas pipeline from Escravos to Warri caused a cutback of 1,005MW  in power generation from Egbin/AES power generating station, Olorunsogo, Omotosho and Geregu NIPP power generating plants,' he  said in a statement.
The statement put total power generation as of 2 p.m. (local time) on Sunday at 2,290MW, which is hugely inadequate to power a country of 160 million people. The effective supplied power will be much lower as much of it is lost during transmission.
Apart from gas supply shortage, the worsening power supply situation in the country had in recent times been blamed on frequent collapse of the generation and transmission systems.
Earlier this month, Minister of Power Chinedu Nebo set up a panel to investigate the incessant power system collapse experienced in the country in the past five months.
Tagged the 'Technical Investigative Panel on System Collapse,' the 13-member committee was given two weeks to, among others, determine the immediate and remote causes of system collapses and review all the collapses that had occurred from January to date.
Most  Nigerians depend on electricity generators for power supply to their homes and businesses, as the country's power monopoly has failed woefully to meet public demand.
Nigeria generates just about 4,000 mega watts of electricity, which is considered highly inadequate to meet the demands of its population.
By contrast, South Africa with about one third of Nigeria's population generates about