Statement by an IMF Mission on Somalia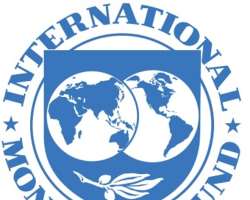 Statement by an IMF Mission on Somalia
MOGADISHU, Somalia, June 24, 2013/African Press Organization (APO)/ -- An International Monetary Fund (IMF) staff mission met with the Somali authorities in Nairobi, Kenya, over the past week. At the conclusion of its work today, the following statement was issued:
"Over the past few days, the Somali authorities and an IMF staff mission held constructive discussions to explore ways in which the Fund can provide policy advice and technical assistance to Somalia, following the Fund's formal recognition of the Federal Government of Somalia (FGS) last April. This important step will allow Fund staff to work with the Somali authorities to set up a mechanism under which international assistance can be prioritized and coordinated.
"Somalia faces significant challenges. It is one of the poorest countries in the world, with a history of internal conflicts that has taken its toll on human capital and infrastructure. Its economy has traditionally relied on fishing and agriculture. As it gradually emerges from a prolonged period of internal strife, few economic activities have survived, and much is needed to place it on the path to recovery.
"This first fact-finding mission found an active resurgence of the private sector in the services industry, namely in the communications, construction, and money transfer sectors. The discussions offered the mission an opportunity to better understand the economic and institutional realities on the ground after two decades of interrupted dialogue with the authorities. The mission began to collect source data that will allow it, over time, to put together a macroeconomic and financial sector framework.
"The mission welcomed the authorities' commitment to work towards restoring peace and security, implement good governance and the rule of law, rebuild the economy, reform the financial sector, and orderly address the challenges posed by the possible introduction of a new currency to replace the many official and non-official currencies in circulation.
"The mission expressed the Fund's readiness to engage in policy discussions with the Somali authorities and provide technical assistance to meet the vast needs of the country. Technical assistance would focus on supporting the finance ministry and the central bank to manage budget functions, to license and supervise commercial banks, and oversee basic monetary and foreign exchange transactions. IMF staff will also assist the authorities with establishing systems to collect and process vital economic data in the areas of national accounts and price statistics, money and banking, public finance, and the balance of payments.
"The IMF remains committed to the ongoing dialogue with the Somali Federal Government and discussions will continue in the weeks ahead."