Oil Theft: Stakeholders Set 10-Day Deadline To Tackle Menace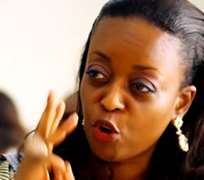 SAN FRANCISCO, June 21, (THEWILL) – The campaign to stop oil theft in the country has been given a boost. Stakeholders in the oil and gas sector, worried by the loss of revenue to illegal bunkering, met with President Goodluck Jonathan on Thursday and set a 10-day target for themselves to fashion a sustainable method of tackling the menace.
Disclosing the latest move by the stakeholders at the end of their meeting, Minister of Petroleum Resources, Mrs Diezani Allison-Madueke, said those at the meeting agreed to start working out the modalities for tackling the problem immediately by breaking into various committees to achieve the set goals.
The meeting which is part of the "intense deliberation" that has been going on over the past one year with the Navy and the Joint (Military) Task Force (JTF) in the Niger Delta had in attendance Vice President Namadi Sambo; Akwa Ibom State governor, Godswill Akpabio; Delta State governor, Emmanuel Uduaghan; Bayelsa State governor, Seriake Dickson; Minister of Petroleum Resources, Mrs. Diezani Alison Madueke; Minister of State for Finance, Yerima Lawan Ngama and Minister of Justice, Mohammed Bello Adoke.
Also in attendance were chief executives of major oil companies, the service chiefs, officials of the National Petroleum Development Company (NPDC) and Nigerian National Petroleum Company (NNPC).
Explaining the new move, the Mister of Petroleum Resources, Madueke, said "We are continuing with what has been done but we are becoming much more aggressive. We met with a number of the multinationals, we have come up with various pointers which must be addressed in an in-depth manner over the next 10 days.
"A technical team is going to meet across all the stakeholders. They will break into various committees. Like I said, it is a m issue and must be addressed by a multi-prong pushback. So over the next 10 days, we will form the relevant committees. They will meet and then we will move to implement very aggressively," the Minister disclosed.
According to the Minister, "Our intent is that we focus even more robustly in many different ways in trying to come to terms with and beat this issue which is a many prong issue. It is a very complex issue at many levels and we are going to come up with solutions which will address the issue at the various levels both at the short and medium term at this time."
In his remarks, Delta State governor, Dr. Emmanuel Uduaghan, who likened the harmful effect of oil theft to 'blood oil', explained the mission of the stakeholders, saying illegal bunkering has been having negative effect on the economy and must be curtailed.
"We should look forward to reduction in the quantity of oil that is being stolen from Nigeria. The challenge we have now is that a lot more oil is being stolen than we used to have and that is affecting the economy of the country in that less funds are now coming as revenue. You know our economy is still dependent on oil until we move it away from oil. That is why some of us are emphasising on the creating of an economy beyond oil.
"We are here to work out strategies on how to reduce the quantity of oil that is being stolen from various areas. In Delta, we've had our own strategy which has been working and we will step up the structures we have on ground to deal with the problem," he said.