Spindelegger: "Important step towards peace in Mali" / Example for peace-making potential of African regional organisations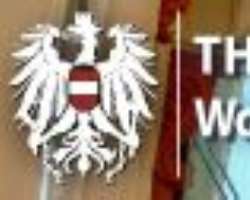 Spindelegger: Important step towards peace in Mali / Example for peace-making potential of African regional organisations
VIENNA, Austria, June 21, 2013/African Press Organization (APO)/ -- Vice-Chancellor and Foreign Minister Michael Spindelegger welcomed the agreement between the Tuareg and the Mali government that was ceremoniously signed in Ouagadougou on Tuesday, 18 June, and which will enable the government to regain control over the entire national territory in a step-by-step process. "This agreement is an important step on the way towards sustainable peace in Mali", Spindelegger said. In principle, the agreement paves the way for the presidential elections in Mali set to be held on 28 July.
The mediation of Burkina Faso deserves a special mention in the lead-up to the treaty, in particular the efforts of Burkina Faso's President Compaoré and its Foreign Minister Bassolé, who acted on behalf of the Economic Community of West African States (ECOWAS). "The successful efforts of ECOWAS reflect the increased potential on the part of the African continent to resolve conflicts independently. The Economic Community of West African States plays a leading role in this context and works tirelessly to overcome conflicts", Spindelegger stated.
In conclusion, Spindelegger also referred to the Austrian efforts in Mali and the region as a whole. For instance, since the beginning of last year, Austria has provided 4.55 million euros in humanitarian help for Mali and the Sahel region, including food aid. Austria has also deployed a staff of seven to take place in the training mission of the European Union in Mali (EUTM Mali).