The Chairperson strongly condemns the attack against the United Nations Compound in Mogadishu, Somalia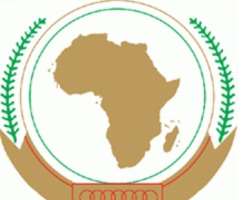 The Chairperson strongly condemns the attack against the United Nations Compound in Mogadishu, Somalia
ADDIS ABABA, Ethiopia, June 21, 2013/African Press Organization (APO)/ -- The Chairperson of the African Union Commission, H.E. Dr. Nkosazana Dlamini Zuma, has condemned the cowardly and senseless attack by Al Shabaab on the UN compound in Mogadishu, Somalia's capital.
"I was shocked and saddened to learn about the attack on an institution that symbolizes inclusion and goodwill of the international community towards the people of Somalia. I strongly condemn this act which is intended to UNDERMINE progress made by the Federal Government of Somalia in close collaboration with the African Union and its partners, particularly the United Nations. The African Union is not at all intimidated by these terrorist actions which are not supported the majority of the people and will continue to stand shoulder to shoulder with the United Nations Assistance Mission for Somalia (UNSOM) and the entire UN family to continue to support the peace process in Somalia," the Chairperson said.
"This act reflects a disturbing trend by the terrorist group to create fear and chaos in Somalia. The targeting of people and their places of work cannot be tolerated and must end. On behalf of the African Union, and in my own name, I extend deepest condolences to the bereaved families and sympathy to all the people who have been traumatized by this incident," added the Chairperson.
On 3 June 2013, the new UN Assistance Mission for Somalia (UNSOM) deployed to Mogadishu to continue the work of its predecessor, the United Nations Political Office for Somalia (UNPOS), with all partners to consolidate the stabilization progress made thus far and move the country forward. Somalia's capital has seen relative calm and security since the Somali National Forces backed by AMISOM forces routed the al-Qaeda affiliated terrorist group Al-Shabaab out of the capital city.