Baba Funky turns Musician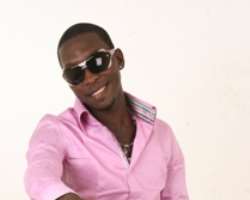 An exponent of Gandoki and his reality genre of jokes, extremely humorous and hilarious PH comedian, Efe Nwabueze a.k.a Baba Funky now explore the music industry with his gospel single tracks. The final year theatre arts student of the University of Port-Harcourt has hit the music scene like Julius Agwu and other comedians turn musicians with his three single tracks titled Ngozi mo, Time to Hamar and the Ome nma that is already airborne. "Julius Agwu called this genre of music, "Musicom" which means Music enriched with comedy, that I'm singing now does not mean that I cannot continue with comedy, he said.
On why he delve into music from comedy he replied "My sister, na hustling o! If you listen to my name, Efe Nwabueze, you will notice the combination: my father is from Delta State, Urhobo to be precise, while my mother is from Rivers. What I did is to mixed names from the two tribes because I do not know from which part, God will endow me with greatness. I have this inspiration of singing, sometimes I look for the inspiration for comic songs, but I rarely get them. What I get mostly is gospel songs for praising God. That's how came about the "Ome nma" song.
The designer freak and up-to-the-minute comedian cum musician who hope to remix his 'omen ma' track with dem mama soldiers reveals that he's working on his maiden album that will be released before the end of 2010.
Story by Precious Werner Ahiakwo