Abuja court strikes out terrorism charges against Amigo Supermarket owner, other Lebanese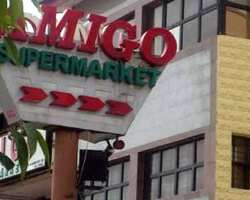 An Abuja court has struck out a case of illegal arms importation filed against the co-owner of Amigo Supermarket, Mustapha Fawaz, and three other Lebanese, Channels Television has reported.
Magistrate Muyiwa Oyeyipo of the Chief Magistrate Court in Karu, an Abuja suburb, stuck out the suit following an application by the prosecutor, Cliff Osagie.
Mr. Fawaz, Talal Roda, Abdulla Tahini, and Kossay Nourdin were charged for terrorism and alleged importation of firearms. The Department of State Security Service, SSS, and the Nigerian Army said they found several arms and ammunition including anti-tank guns in buildings belonging to the Lebanese in Kano. Amigo and Wonderland Amusement Park in Abuja, also owned by Mr. Fawaz, have since been sealed.
At the resumed trial, the prosecutor, in his application to withdraw the charges, told the court that further investigation against the accused persons revealed that the offences for which they were charged before the court are outside the scope and jurisdiction of the court, Channels TV reported.
The counsel to the accused persons, Ahmed Raji, did not oppose the application. He said he had already filed a preliminary objection challenging the jurisdiction of the court to entertain the case.
After listening to both parties, Mr. Oyeyipo granted the prayer of the prosecutor and struck out the case against the four accused persons who were subsequently discharged.
The SSS is now expected to conclude its investigations and prosecute the accused before a High Court.
The case is different from that filed by the Lebanese at a Federal High Court in Abuja, seeking their release from detention and an apology from the Nigerian Security agencies for their detention. They are also asking for N50 billion as damages. Their bail application will be heard on June 21.
The men were arrested last month after the Kano raid. The security officials also said Fauzi Fawaz, another co-owner of Amigo, linked to the group that has been accused of having links to the Lebanese Hezbollah, is on the run.