HIV/AIDS STIGMA AND DISCRIMINATION REDUCED IN BORNO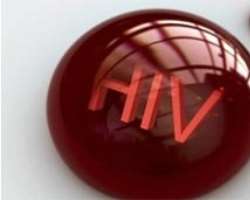 The stigma and discrimination against HIV/Aids patients in Borno State has been reduced by 80% while awareness of the disease has been increased by 95%.
Dr. SALMA Anas-Kolo Commissioner of health announced this while briefing newsmen on the achievements of her Ministry in the last two years. She said 16396 patients are receiving treatment across the state for the disease.
The Commissioner also said that her Ministry is partnering with NACA and NASCP to reduce the prevalence rate while the stste government has signed and paid world bank counterpart in its effort to control the disease.
The Commissioner said that 2384 people have been placed on free anti TB drugs and 158 leprosy patients on free trestment.
She further stated thst 797, 300 of rapid diagnostic test kits for malaria have been distributed and 663, 000 doses of fansidar was distributed for Intermittent Preventive Therapy for pregnant women adding that 214, 566 doses of ACT was administered to patients while 2.2 million treated nets were distributed within the same period.
Dr. Salma Anas-Kolo also said that Guinea worm disease has been eradicated and awaiting certification but surveillance is still going on across the state. She said Diphtheria vaccination was conducted in collaberation with medicine san franceiers in Kimba village of Biu Local Government Area within the same period.