IFEANYI UBAH SHOULD FACE HIS DEBT PROBLEM AND LEAVE OBI ALONE- Obi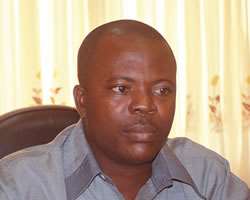 The Senior Special Assistant to Gov. Peter Obi on Media and Publicity has called on Nigerians to ignore Mr. Ifeanyi Ubah's assessment of Governor Obi's performance as below average as reported in some newspapers saying that Ubah, first and foremost, was incompetent to pass judgement on Obi.
Obienyem said that it was wrong for Ubah to consign the achievements of Governor Obi to the pages of the newspapers while not naming one project Obi claimed to have done that cannot be sited in any part of the State. "Today being Monday, for example, the Governor inspected the on going Iyiowa-Odekpe Rd, Obodoukwu Rd at Okpoko and the three big bridges along the Atani- Ozubulu Rd. These projects among many others are there for everybody to see. If Ubah is sure of what he was saying, I challenge him to name just one project Obi claimed he has done that he did not do", Obienyem said.
Obienyem went further to counsel Ubah on the need to tell the people of the State what he would do for them if elected and not engage in the childish prank of criticizing the Governor when there is no need for that.
Concluding, Obienyem asked: "Let us face it, which Ubah are we even talking about? Is it not the same man whom the Central Bank said no bank should lend money because of his huge exposure running into Billions of debt? Is it not the same man who is living on the mercy of injunctions that will not last forever? It is only in Nigeria that people like him who should be hiding in shame will open up their mouth and speak unadulterated nonsense. "