PM announces partnerships with Peru and Tanzania to further strengthen transparency in their extractive industries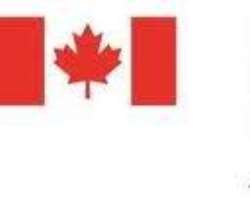 PM announces partnerships with Peru and Tanzania to further strengthen transparency in their extractive industries
OTTAWA, Canada, June 12, 2013/African Press Organization (APO)/ -- Prime Minister Stephen Harper today announced that Canada will take a leadership role within the G-8, working with Peru and Tanzania, to increase transparency and strengthen governance in their oil, gas and mining sectors and help ensure their citizens derive the maximum benefit from their natural resources.
"The responsible and transparent management of natural resources is an important driver of sustainable economic growth in developing countries," said Prime Minister Harper. "Through these new partnerships, Canada will work with Peru and Tanzania to strengthen the tools they need to effectively manage their natural resource industries, thus ensuring that their citizens benefit fully from these precious assets."
The partnerships Canada is leading with Peru and Tanzania are part of a series of similar partnerships, which individual G-8 countries are leading with countries in Africa, Latin America and Asia to improve governance and transparency in the management of the extractives sector and of land.
Specifically, Canada will work with governments, civil society and companies, in collaboration with other G-8 countries, in both Peru and Tanzania to improve regulatory oversight, tax and audit coordination, and the management of royalties collected by local and regional governments from oil, gas and mining companies. More efficient resource management and increased transparency will help to maximize the benefits for the citizens of Peru and Tanzania from increased economic activity, enhanced accountability and improved public services such as education and health care.
The G-8 partnerships to support transparency in the extractives sector and land are fully consistent with the 2013 Lough Erne G-8 Summit theme of "Tax, Trade and Transparency". In Lough Erne, leaders will focus on open economies, open governments and open societies to support free trade, tackle tax evasion and encourage greater transparency and accountability.