The Foreign Minister of Sudan Received at the AU Commission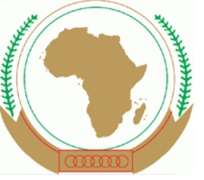 ADDIS ABABA, Ethiopia, June 12, 2013/African Press Organization (APO)/ -- Dr. Nkosazana Dlamini Zuma, Chairperson of the African Union Commission, received Mr. Ali Ahmed Karti, Minister of Foreign Affairs of the Republic of the Sudan, with whom she exchanged views on a number of African issues in light of the collective resolve and endeavor to promote African solutions to Africa's problems in the spirit of African Renaissance.
The Minister of Foreign Affairs of the Republic of the Sudan also met with Ambassador Ramtane Lamamra, Commissioner for Peace and Security. The discussion covered the challenges facing the actual implementation of the agreements between the Republic of Sudan and the Republic of South Sudan. In this context, the two interlocutors discussed the urgent proposals that the Chairperson of the AUHIP, former President Thabo Mbeki, formally conveyed to the Heads of State of the two countries on 9 June 2013 with a view to decisively resolving some crucial implementation issues.
The Commissioner for Peace and Security availed himself of this opportunity to call for an urgent positive response from the two leaders, so that concrete steps be diligently taken to assist the two parties to address the situation.
- See more at: http://www.peaceau.org/en/article/the-foreign-minister-of-sudan-received-at-the-au-commission#sthash.7NHmdkA6.dpuf