Statement by the spokesperson of EU High Representative Catherine Ashton on the Government of Sudan's announcement to stop oil exports from South Sudan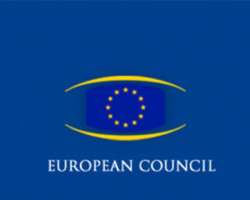 Statement by the spokesperson of EU High Representative Catherine Ashton on the Government of Sudan's announcement to stop oil exports from South Sudan
BRUSSELS, Kingdom of Belgium, June 10, 2013/African Press Organization (APO)/ -- The spokesperson of Catherine Ashton, High Representative of the Union for Foreign Affairs and
Security Policy and Vice President of the Commission, issued the following statement today:
"The High Representative is very concerned by the Government of Sudan's announcement that it intends to shut down oil exports from South Sudan and freeze all nine cooperation agreements signed with the Government of South Sudan in Addis Ababa on 27 September 2012.
An oil shutdown would have serious consequences for the viability of the two states, relations between them and the wider region. The High Representative urges both sides to prioritise the interests of their citizens and promote mutually beneficial relations between their two states. The Addis Agreements should be implemented unconditionally and without threatening to abrogate all the agreements if problems arise in one area.
Both sides must take immediate action to prevent any support to armed rebel movements in the other country and fully demilitarise the Safe Demilitarised Border Zone in accordance with the commitments they have already given. Any complaints or grievances about security concerns should be addressed through agreed bilateral security mechanisms. Both Parties should cooperate with the AU High Level Implementation Panel to find a way forward.
The international community has already played its part by expanding U0ISFA to provide additional force protection for border monitoring, including verifying any allegations of cross border support to rebels.
0ot taking appropriate action would have disastrous consequences for the people of both countries.
This outcome must be avoided at all costs".