Statement by the spokesperson of EU High Representative Catherine Ashton on the developments in northern Mali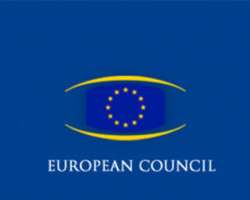 Statement by the spokesperson of EU High Representative Catherine Ashton on the developments in northern Mali
BRUSSELS, Kingdom of Belgium, June 10, 2013/African Press Organization (APO)/ -- The spokesperson of Catherine Ashton, High Representative of the European Union for
Foreign Affairs and Security Policy and Vice President of the Commission, issued the following statement today:
"The High Representative is concerned about the military developments that have taken place in the village of Anefis in northern Mali.
She calls on all armed persons to exercise restraint in order not to jeopardise the promising dialogue between the Government of Mali and the representatives of the non-terrorist and non-criminal armed groups which have recognised the unity and territorial integrity of Mali.
She stresses that only dialogue can create the conditions for lasting peace in Mali. In this context, the EU calls for a rapid conclusion of the Ouagadougou discussions and reiterates its determination to support the re-establishment of the State administration throughout the territory of Mali and the forthcoming holding of elections, including in the Kidal region and in refugee camps.
Furthermore, the High Representative has noted with the utmost concern the allegations of violence against civilian populations, including racial violence. All these allegations will have to be investigated and appropriate action taken. In this context, the EU offers its support to the deployment of civilian human rights observers and encourages their prompt deployment in northern Mali, including in the Kidal region."