UN Special Representative of the Secretary-General statement on Kismaayo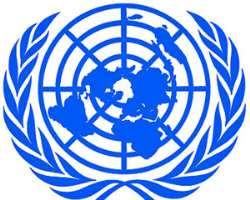 UN Special Representative of the Secretary-General statement on Kismaayo
MOGADISHU, Somalia, June 10, 2013/African Press Organization (APO)/ -- The Special Representative of the Secretary-General (SRSG) for Somalia, Nicholas Kay, today called for an immediate end to the fighting in Kismaayo. According to unconfirmed reports, clashes flared yesterday and have resumed today.

SRSG Kay said: "I urge all parties to commit to resolve differences peacefully. I deplore reports of the loss of civilian life. This new chapter in Somalia's history must be one in which issues are resolved peacefully. More violence will only prolong the suffering of Somalis, and delay the revival they and the international community are working for. The United Nations Assistance Mission in Somalia (UNSOM), as the UN Security Council recently reiterated, will play a constructive role in resolving political difficulties of any kind in close consultation with all parties in Somalia and the region. I am engaging immediately on this issue."

SRSG Kay discussed these concerns with the Somali President, Hassan Sheikh Mohamud, today, during their first official meeting in Mogadishu. They both called for the convening of a reconciliation conference as soon as possible, as IGAD head of states have proposed.

Mr. Kay took up his post on 3 June, as head of the new political mission, UNSOM. Today he was received by the President at Villa Somalia, the seat of the Federal Government of Somalia in Mogadishu.