Commissioner Lamamra receives the new Special Representative of the UN Secretary General for the United Nations Assistance Mission for Somalia.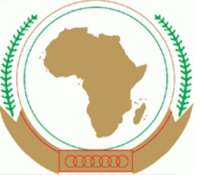 ADDIS ABABA, Ethiopia, June 10, 2013/African Press Organization (APO)/ -- Ambassador Ramtane Lamamra, Commissioner for Peace and Security, today welcomed and extended his best wishes for success to the newly appointed Special Representative of the United Nations Secretary General (SRSG) for the United Nations Assistance Office For Somalia (UNSOM), Ambassador Nicholas Kay.
Mr Kay, a British national, was making a courtesy call on Commissioner Lamamra following the former's taking office in Mogadishu, on 3 June 2013, as head of UNSOM, the successor mission to the former United Nations Political Office for Somalia (UNPOS).
The two interlocutors reviewed the situation in Somalia and expressed satisfaction with the progress that is being made on both the political and stabilization fronts through the collective efforts of the Somalia national security forces and AMISOM, with the support of the Federal Government of Somalia, countries of the region, and the international community at large.
Both sides emphasized the critical importance of empowering the Somalia national security forces through a sustained comprehensive logistical support package to enable the latter to effectively play their role in the stabilization process.
Commissioner Lamamra and Ambassador Kay stressed the need for the heads of AMISOM and UNSOM to forge close consultative and other action-oriented working methods, including sharing of information, consistency and persistence in pursuit of mandated objectives in support of the government and people of Somalia.