Kano To Generate More Power Through IPP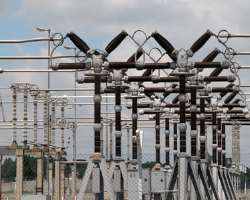 Kano state government has signed a Memorandum of Understanding, MOU, with Skipper Nigeria Ltd. for the construction of an Independent Power Plant in the state.
Skipper Nigeria Limited, a subsidiary of Skipper Group, is a well reputed name that manufactures power transformers and electrical equipments and operates thermal, hydro and gas power generation plants.
Speaking shortly after signing the agreement at the council chambers of the government house, in Kano, the state governor, Rabi'u Musa Kwankwaso said the agreement is a significant milestone in the quest of his administration to cater for the energy need of the state.
According to the governor, the present challenges with provision of electricity and the insufficient grid and other power infrastructure made it necessary for his administration to initiate this project which will hasten the socio-economic transformation efforts of the government.
"One of the biggest challenges facing Nigeria for a very long time is that of electricity so the signing of this MOU is a dream come true for our people", the governor maintained.
Gov. Kwankwaso revealed that with this development, turbines will be installed at Tiga and Challawa Gorge dams, adding that the move will not only provide electricity but also consolidate water supply and street lighting schemes.  In his remarks, the chairman of Skipper Group, Shri Jitender Sachdev stated that the projects will contribute 35 Megawatts of power to Kano state, adding that the company will play a big role in the area of corporate social responsibility in the state.
Earlier, the Indian High Commissioner to Nigeria, Mr. Mahesh Sachdev said the projects will hopefully be completed in two years, adding that India is happy to be part of efforts to help realize Kano state's potential for socio-economic renaissance.